CURRICULUM VITAE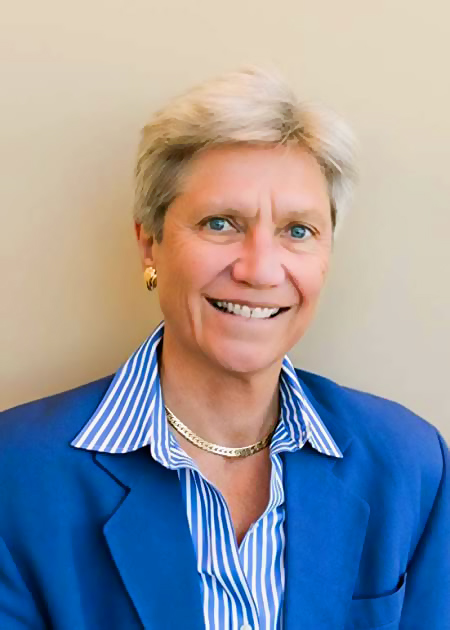 Dr. Annabel Beerel
PhD, MA, MBA
CONTACT
5 South Lincoln Street
Natick
MA 01760
Tel: 781 771-5663
[email protected]
annabelbeerel.com
Linkedin
---
EDUCATION
Doctorate in Religious Studies (Social Ethics)
Boston University
Boston, Massachusetts
2003
Master of Arts Creative Writing
Lancaster University
Lancashire, England
2021
Master of Arts in Transformational Psychology
University of Philosophical Research
Los Angeles, California
2018
Master of Theological Studies (Distinction)
Weston Jesuit School of Theology (now Boston College)
Cambridge, Massachusetts
1995
Advanced Leadership Studies
J.F. Kennedy School of Government
at Harvard University
Cambridge, Massachusetts
1994-96
Master of Business Administration
(Director's Award for Achievement
Cranfield University
Bedford, United Kingdom
1984
Bachelor of Accountancy (Honors) (CPA equivalent)
University of South Africa
Pretoria, South Africa
1983
---
PROFESSIONAL QUALIFICATIONS
Diploma in Freelance Journalism
Kilroy's College
Dublin, Ireland
Certified Spiritual Counselor
American Institute of Healthcare Professionals
2020
LEIPA certification- International Coaching Federation
2019
Certified Meditation Instructor – Advanced
University of Holistic Theology, Florida
2017
Post Graduate Diploma in Treasury Management
Association of Corporate Treasurers
London, UK
1992
Diploma in Investment Management
London Business School
London, UK
1987
Chartered Management Accountant
Institute of Chartered Management Accountants
London, UK
1987
---
EMPLOYMENT HISTORY
Annabel Beerel Ethical Leadership Consulting
Executive consultant to senior executives regarding leadership and change. Team and individual coaching assignments. Offer seminars on leadership, ethics, mindfulness, and meditation.
2009-present
New England Women's Leadership Institute
Founder, President & CEO
Mission: To educate women in leadership, vision and values.
Held annual Women's Leadership Summits that attracted between 500-600 women. Keynote speakers included Robin Roberts, Gloria Steinem, Erin Brockovich and Barbara Corcoran.
Offered seminars on finance, negotiation and conflict resolution, personal leadership, self-awareness and EI, branding, power and influence, how to be a d*** good manager and mastering critical numbers.
November 2009 to 2017
Wellesley College
Interim Dean of Religious and Spiritual Life
Reported to the VP of Academic Affairs with a dotted line to the President.
Responsible for managing the multi-faith center and attending to the religious and spiritual life of students on campus. Nine chaplains of different faiths reported to me. Ran several seminars on comparative religion, peace and justice, education and transformation.
August 2014 to June 2015
Merrimack College
Adjunct Professor
Taught Ethics; Leadership and Change; Organizational Behavior; Management.
Several classes online.
2010 – 2013; 2018
Suffolk University
Director of Leadership Programs in Executive Education
Hosted programs on Leadership, Power and Influence, Finance and Ethics.
Worked to support Director of MBA program and the alumnae base.
2009 – 2012
Suffolk University – Sawyer School of Management
Adjunct Professor
Taught Strategy, Leadership and Change; Organizational Behavior
2009-2013
Southern New Hampshire University
Christos & Mary Papoutsy Distinguished Chair in Ethics
Professor of Business Ethics
Created a course entitled 'Ethics across the Curriculum.'
Taught ethics, philosophy, leadership and world religions.
Developed an external course 'Ethics Across the Professions.' This was marketed to professions across New Hampshire.
January 2006 to August 2009
Worcester Polytechnic Institute
Visiting Professor of Management
Taught Leadership and Organizational Behavior.
2004-2006
The California Institute of Integral Studies – San Francisco
Vice President of Finance and Planning
2000-2002
Simmons Graduate School of Management
Assistant Professor Finance and Management
Taught Finance, Leadership, and Ethics
1998-2000
Radcliffe College
Instructor
Leadership, Business Ethics, and Finance
1995-2000
---
PUBLICATIONS
BOOKS
Rethinking Leadership: A Critique of Contemporary Theories
OXON: Routledge, July 2021.
Ethical Leadership and Global Capitalism: A Guide to Good Practice
OXON: Routledge, January 2020.
Mindfulness: A Better Me; Better You; Better World
with Tom Raffio.
Self-published, January 2018.
Leadership and Change Management
London: Sage Publications, May 2009.
Leadership Through Strategic Planning
London: International Thomson Publishing, 1998.
Expert Systems: Real World Applications
London: Prentice Hall, 1993.
Expert Systems in Business
with M. Barrett.
London: Ellis Horwood, 1988.
Expert Systems: Strategic Implications and Applications
London: Ellis Horwood, 1987.
The Realities of Raising Business Finance
London: Management Update, 1986.
The Way of Hope
Self-published, October 2020.
May I Hitch a Ride to Heaven – A book of poetry
Self-published, 2019.
Who Do You think You Are?
Self-published,2012.
Staying Clear: A Roadmap for Challenging Times
Self-published, 2008.
JOURNAL ARTICLES
Furnished on request.

ABOUT ANNABEL