RETHINKING LEADERSHIP
Self-Awareness and Vertical Learning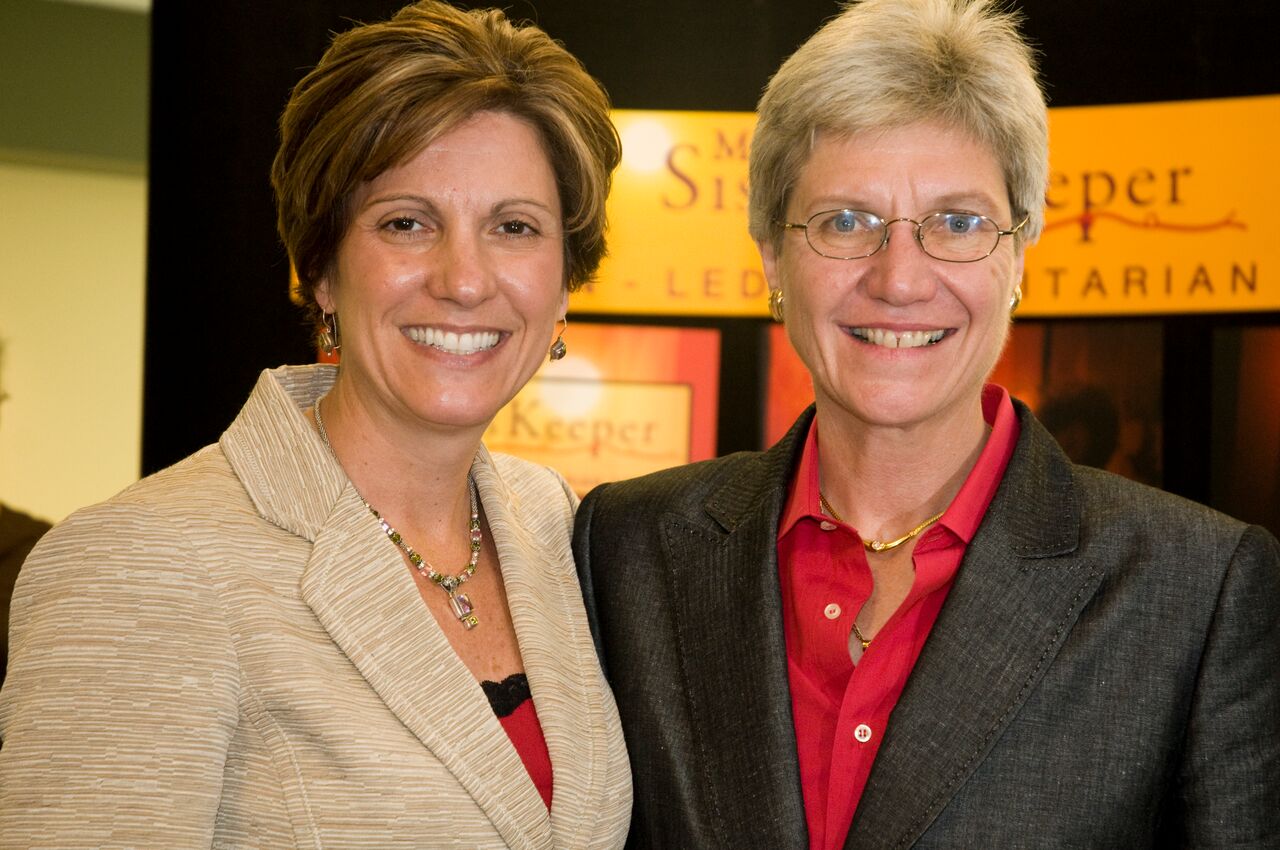 Annabel Beerel with Diane Mercier, President People's United Bank New Hampshire
The Rethinking Leadership seminar series focuses on the task of leadership and the strategies and skills required to follow through on that task.
Course Fee: $400
Duration: 4 Weeks
Course Fee: $500
Duration: 5 Weeks
Reading: Rethinking Leadership | A Critique of Contemporary Theories
Curriculum: Depends on course series
Depending upon the specific series, we focus on self-awareness, systems thinking, how to develop a greater capacity for cognitive complexity, critical thinking skills, a variety of decision-making strategies, emotional intelligence (EI), and leading with courage.
Each week there is a reading assignment and an exercise for participants to use to apply what they have learned. There are many opportunities for participation in discussions, group exercises and questioning.
---
Participants Feedback
"I deeply appreciated the holistic approach of this seminar, tying in all sorts of science, psychology, and philosophy in way I haven't seen before. I feel most leadership advice is "Do X to get Y" but the nuance and complexities that have been presented in this seminar resonate much more with me and the way I want to lead.
VP of Sales"
"All aspects of this seminar were most helpful — systems thinking, new realities, ego vs shadow, decision making. You brought a different perspective on what we do today and how we can improve."
~ CEO of Healthcare Organization
"This seminar has opened some important doors for me. It's been a catalyst to begin working on what I believe is holding me back. Here I am at the top of my present career arc, and I feel stale. I needed this to help me see what steps are needed to take the next leaps forward. I learned a lot."
~ CEO of Retail Organization
"I found this course to be very helpful to me. It shifted me back into my leadership mindset and inspired me in many ways."
~ Consultant
"I found the seminar to be both eye-opening and thought provoking. It reminded me to take a hard look at myself more frequently, and to always work towards improving, increasing transformative experiences, and transcending the ego. The seminar content has remained in front of mind each week as I try to look at problems and decision-making differently."
~ VP of Technology Company
"The crux of what I learned is that everything is interconnected and that I need to be constantly looking at "what is happening here?" Everything has a price. I learned that I need to develop my system-based thinking skills."
~ VP of Marketing